Editorial
....................
Welcome to the Internet Symposium on Food Allergens,
The first issue of 2002 presents an update of the Allergen Data Collection on Cow's Milk (Bos domesticus) first published two years ago. Cow's milk allergy is the best studied food allergy. Over 100 articles have been added to the data collection, which now includes more than 500 references. New aspects covered include, for example prevalence data of cow's milk allergy, diagnostic "decision points" of allergy tests, and different epitope recognition in children who will have persistent allergy and in children who are likely to outgrow cow's milk allergy.
The presence of "hidden" and/or undeclared allergens in foods is of major concern to food allergic individuals and the food industry. Only recently the FAO/WHO and the European Commission proposed a list of allergens which have to be labelled on prepackaged foods regardless of their amounts. The review Determination of Hidden Allergens in Processed Foods by Immunoassays gives an overview of the current debate and introduces the most common methods for allergen detection in foods.
With the publication of its 4th volume, the frequency of the Internet Symposium on Food Allergens changes from 4 to 3 issues per year. This measure was necessary to ensure the high standard of reviewing the cited data within an appropriate deadline for publication. This should meet everybody's request for the most reliable data.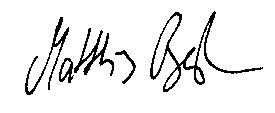 (Food Chemist, PhD)

[Table of Contents]


Disclaimer
The information provided by the Internet Symposium on Food Allergens is for educational, communication and information purposes only and is not intended to replace or constitute medical advice or treatments. Neither the authors nor the editorial board of the Internet Symposium on Food Allergens is/are responsible for any use which might be made of the information.